Scuba Diving Vancouver: A Different Type of Vacation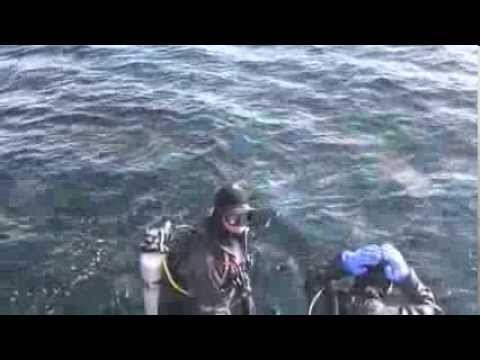 Still undecided what to do with your upcoming vacation? Planning on taking the family down to a theme park or some tropical island? Why not try something completely different which you haven't done before? If you're up for that totally different experience then scuba diving Vancouver has what it takes to meet your every expectation. It is guaranteed to give you and the family a very memorable time as you never know the type of mysteries you will uncover underneath the aquatic world.
Booking Your Vacation
Booking your scuba diving Vancouver vacation is easy. It's just a simple phone call away from your travel agent telling them you'd like to go scuba diving in Vancouver. Try booking your vacation on travel websites if you prefer to go through it alone without a travel agent and it is way easier to use travel websites nowadays rather than before. You might even be able to get package deals which include plane tickets, hotel and resort reservations, and fun activities that include scuba diving and all for a low price. The best option to take, especially for saving money, is to check out these travel websites and contacting your travel agent so you can find the cheapest deals.
Some Dive Sites to Visit While in Vancouver
Some popular dive sites around and near Vancouver and are very popular include the Indian Arm, Howe Sound, the Sechelt Peninsula, and Powell River.
Indian Arm
A steep glacial fjord adjacent to Vancouver city, the Indian Arm is a superb place to go diving. The Indian Arm offers spectacular underwater scenery which makes it a great place for underwater sightseeing as it is host to countless species of marine life. It is a place you would not want to miss out on and like any other dive site it has its hazards, which are mainly silt and small boats. Popular dive locations in the Indian Arm include places like Belcarra Bay, West Cates Park, and Croker Island.
Howe Sound
Howe Sound is a network of fjords situated northwest of Vancouver. This is the place to go if you want to experience what it is like when diving for sunken treasure located at the Old Customs House diving site. Other dive locations within the Howe Sound include Seymour Bay and Lighthouse Park. Both contain numerous species of marine life and are also good for fun underwater adventures. The hazards within the Sound are mainly silt, and strong winds and currents but other than that this place is enough to satisfy your scuba diving vacation.
Have You Ever Been Scuba Diving Before?
If you and your family have never been scuba diving before then it would be wise and safe to take a class together just to get a feel of all the equipment you'll need. Anything can happen while you're taking your scuba diving Vancouver vacation and you wouldn't want anyone to panic while underwater as it may lead to serious injuries or worse. You'll be sure to feel more secure by getting everyone certified.
A Great Place for First-Time Scuba Divers
Vancouver is one of the main dive locations in British Columbia, Canada. Even if you have never been diving before, Vancouver has diving facilities that will cater for your every need. If you do not own any diving equipment then you can easily rent or purchase the diving equipment you think will suit you best once you are in Vancouver. Dive shops here have the latest and safest diving equipment that any scuba diver could ask for. The same goes for your scuba certification. If you are not certified, then you can easily acquire a scuba certification in Vancouver as they have a globally recognized dive training center.
Be sure to book your scuba diving Vancouver vacation early to take advantage of any deals. You and your family will have a blast and once you see everything there is to see while underwater in Vancouver you'll wonder why you didn't think about scuba diving earlier.
Filed under Diving Sites Worldwide by Ed J Price