Unique and Fun Scuba Diving Cruises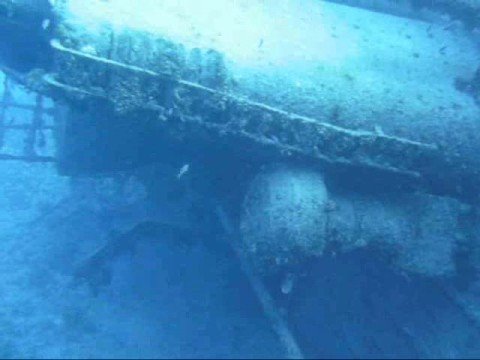 Scuba diving cruises are loved by all scuba divers of different skill levels. Offered around the world are many exclusive and unique scuba cruises. These scuba cruises offer all sorts of packages from adventurous scuba diving exhibitions, contests, games and much more. Below are just a few of the very popular scuba diving cruises.

Blackbeard's Cruise in the Bahamas
In the Bahamas is a very popular scuba diving cruise known as Blackbeard's cruises. This cruise is a live aboard type style where divers choose from a variety of activities. These activities range from night dives, shark dives, dives through wreck reef, scavenger hunts, snorkeling and swimming. In the Bahamas Blackbeard's cruises are well known to divers for the fun and exciting activites.

Nekton Scuba Diving Cruises

Nekton scuba diving cruises is another live aboard scuba cruise on offer. This particular scuba diving cruise charts the prestige's Caribbean Sea and Atlantic Oceans. The sleeping quarters on this cruise are reasonable in size and have all the necessary amenities offered by larger cruise ships. In addition, all these sleeping quarters are warm, clean and comfortable. Adding to this comfort are the delicious meals and fun onboard entertainment.
Nekton cruises also offer wonderful scuba diving experience. With their many magnificent deep sea dives, night dives and cave dives any diver is sure to have a memorable holiday. Many of these dives are accompanied by trips to neighboring islands such as the Caribbean Island, Cay Lobos, Mona Islands, Central Belize and the famous Cayman Islands. In a nut shell Nekton scuba diving cruises is any scuba divers delight.
Galapagos Scuba Diving Cruises
Located off the coast of Ecuador in South America are the Galapagos Islands. These islands are rich with wild animal life and are perfect for animal lovers. More than just a site for wild life the Galapagos offers a unique world class scuba diving experience. Diving in the Galapagos Islands allows divers to explore a world of untouched beauty and wonder of marine life. Many of the marine life here is unique to the island itself which leaves divers in amazement. The fact of the matter is that scuba diving is a fun and relaxing activity enjoyed by many. It allows most of us to open our eyes are view this world with a whole new perspective. More importantly the unforgettable memory that accompanies any scuba dive cruise experience leaves anyone wanting more.
So, why not plan a scuba diving cruise for your next vacation?
Filed under Diving Sites Worldwide by Ed J Price