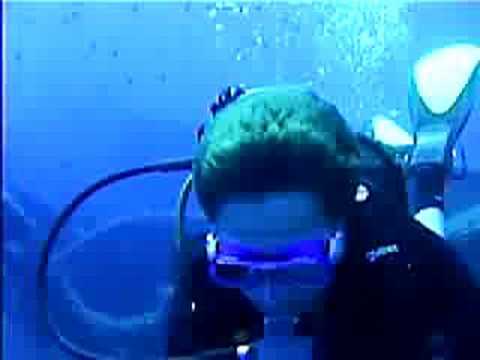 A natural destination of choice for divers would have to be Cyprus. The year-round warmth coupled with the islands legendary beauty makes Cyprus scuba diving the ideal choice for diving trips and vacations.
You can be sure you're in good hands in Cyprus as most of the dive centers there have PADI-certified instructors. Majority of the population speak English even though Greek is the official language. There are over 30 airlines traveling from many of the European countries to Cyprus making it easily accessible.
The southeast part of the island holds the location for some of the most popular diving spots in Cyprus with 10-40 meter reefs and caves that an experienced diver or neophytes would find interesting.

Latchi on the west coast is another common place of choice. The Akamas Peninsula is also one of the most popular Cyprus scuba diving sites.
In Cyprus, the most famous dive would have to be the Zenobia wreck. At a depth of about 18 meters you will be able to find the wreck, which is a Swedish ferry boat that sank in 1979. Most top ten wreck dive sites in the world will have the Zenobia wreck included in them.
The Lighthouse wreck and the Roman wall are other dive sites that are definitely worth exploring. The Achilleas wreck, the Vera K wreck and the Amphorae Caves are centers whose itineraries offer open water dives. The beautiful Akamas Peninsula also contain some sites that are definitely worth checking.
The diversity of the marine life in Cyprus is also one of the best reasons to choose it as a scuba diving destination. On a typical dive some of the marine life that you might encounter includes soldier fish, moray eels, groupers, fan worms, damsel fish and red mullets. You are also likely to come across stone anchors dating back to 400 or 500 B.C as Cyprus has a long history.
If you are planning to go scuba diving, you should definitely get in touch with dive centers in Cyprus.
To assist you in choice, here's a list of some of the centers:
Scuba Diving and Diver Training Company has five dive centers in Limasol, Larnaca and Paphos. For more personalized attention, this 20-year old diving and training center prefers smaller groups.
Other water sports besides scuba diving like waterskiing, snorkeling, jet skiing and surfing are offered at Cyprus Scuba Diving & Water Sports located in Latchi.
Kato Paphos is the location for a family-run diving center called Dive Point Diving Centre.
Cydive established in the 1980s is the first center to receive a 5-star PADI IDC accreditation in Cyprus scuba diving. It has an itinerary of 50 sites in a year or on some occasions 24 sites in a month.
Filed under Diving Sites Worldwide by Ed J Price