Scuba Diving Phuket – Simply Magnificent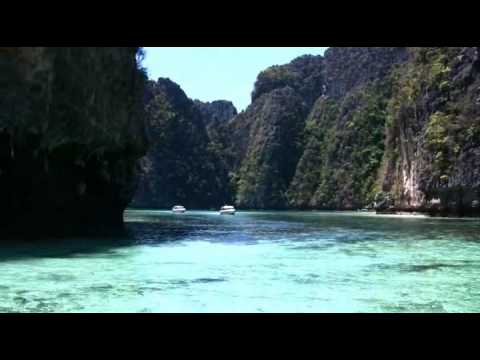 Nestled in the Southern regions of Thailand, is the stunning Island of Phuket. It is the largest island in Thailand, roughly the same size as Singapore. With a warm climate between the months of November to April, this is a great place to escape the hustle and bustle of everyday lives. Making diving in Phuket a "must do" experience
How to Get There
Phukets' major source of revenue is by way of tourism. Phuket has its own airport which makes it easier to access. There are regular flights from major Asian destinations such as Bangkok and Singapore and also direct charters to Europe and Australia.
Dive Phuket
Phuket Thailand is a wonderful place to scuba dive, given its warm climate and rich underwater environment. The coral reefs found in Phuket are home to hundreds of different species of reef fish and hard coral. The seas surrounding Phuket are also blessed with over 800 species of pelagic fish thus Phuket scuba offers you the opportunity to be a part of nature. This is just a small part of why Phuket Thailand has consistently ranked among the Top 10 scuba diving destinations in the world. Diving Phuket is also home to five different types' of rare turtles, dolphins, whales and even other aggressive marine creatures such as Mako and Tiger sharks.
Similan Islands
The Similan Islands is without a doubt one of the best dive sites in the world. Still in pristine conditions, these are nine virtually uninhabited islands off the coast of Phuket boasting some of the best coral reefs in the world. This makes the Similan Islands an ideal destination for your scuba diving in Phuket.
Shark Point
Being one of the more densely packed ecosystems in Phuket, Shark Point is great for those looking for a more adventurous scuba diving experience. What better way to scuba dive than with sharks. Shark Point is littered with large numbers of docile Leopard sharks. It also has a decent range of coral for those that are looking for more.
King Cruiser Wreck
With close proximity to Shark Point, the King Cruiser Wreck is perfect for those into wreck diving. At a depth of about 104 feet lies this passenger liner. The King Cruiser is teeming with marine life from eels to crabs and has continued to attract life since its sinking in the year 1997.
Andaman Islands
A relatively new diving destination due to its many years of near-isolation, these Islands lie between Phuket and India. The main highlights here for any scuba diving trip is the drift dives and dormant underwater volcanoes. There are also a lot of large fish and sharks because fishing licenses are not given out freely here. This ensures that you would be able to see more than you've bargained for.
There are not as many diving sites in the world that offer more than dive Phuket, so for those of you looking for a grand time, than Phuket scuba diving is the way to go.
Filed under Diving Sites Worldwide by Ed J Price