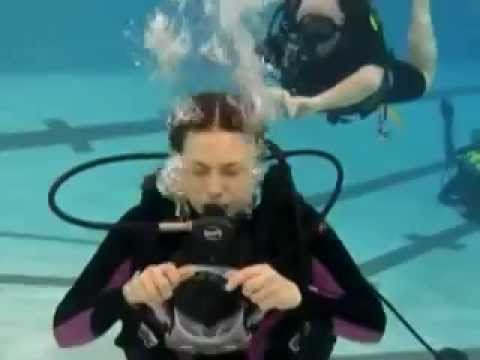 The necessary requirements for all serious scuba divers are training and certification. During scuba training divers learn how to use and take care of equipment. They also learn how to handle themselves underwater, and know how to react in certain situations.
By successfully completing a scuba certification license from a professional scuba association, you will assure others of your competence.
PADI and NAUI Scuba Diver certifications are the two most popular certification courses known today. Both programs are good enough to get you prepared for your first real scuba dive.
PADI certification programs are ideal courses for vacationers who prefer to be supervised on a tropical vacation. NAUI certification programs are more idyllic for divers who are taking up scuba diving as a recreational sport. After completing the basic beginner levels of your scuba diving certifications, both NAUI and PADI offer further advanced-level training.
BELOW IS A BRIEF DESCRIPTION OF THE MORE POPULAR PADI OPEN WATER DIVER COURSES.
PADI Open Water Diver certification course is one of the world's most popular scuba diving certification courses. Majority of people are already being certified under PADI Open Water certification course. Scuba diving training requires both knowledge advancement and motor skills. These two necessities can both be acquired through the PADI Open Water certification courses, both online and face to face. You will have the freedom to dive with a buddy or independently once you are certified as a PADI Open Water Diver.
You can acquire the recent PADI Open Water Diver Video and interactive CD-ROM if you're really keen on starting your underwater journey as soon as possible. Enrolling in their online eLearning system is another option if you prefer doing things at your own pace. Here you will be presented with videos, audio graphics, and further reading.
PADI Open Water certification courses offers superb elasticity and allows you to work out individual requirements with your private instructor. Anyone who is fit and in good health can easily earn an open water certification under PADI. In order to apply for this open water certification course you must be 15 years and above. Youths between the ages of 10-14 are offered a PADI Junior Open Water Diver program.
The PADI Open Water Diver Certification course takes a couple of days to achieve.
At some point in the course, you will be required to swim 200 meters without swim aids or 300 meters with mask, fins and snorkel.
PADI Advanced Open Water Diver program betters your diving skills and enables you to deal with some of diving's finest adventures. This course offers a structured program which helps further your experience and skills under the quality supervision of a PADI professional.
The requirements for this program are to have already obtained an open water certification course under PADI and you also have to be at a minimum age of 15 years old. The Advanced Open Water Diver course has a wide range of specialty courses to choose from.
Specialty diver courses that are on offer:
• Altitude Diver
• Drift Diver
• Dry suit Diver
• Deep Diver
• Wreck Diver
• Boat Diver
• And many more.
Having a recognized scuba diving license is important because it ensures your personal safety and that of others. After all, it can be very annoying and dangerous to take along a beginner who can't manage their gear properly.
Filed under Scuba Diving Lessons by Ed J Price