Belize Diving – A Wondrous Experience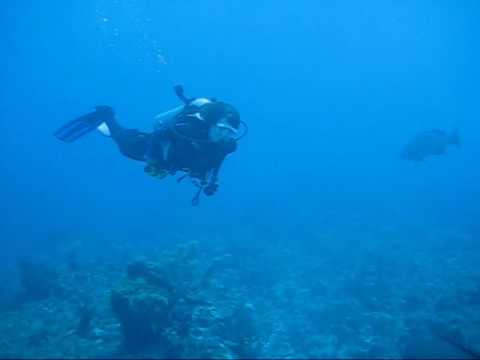 A lot of people find it difficult to locate Belize on the map and this anonymity adds to the charm of this place and draws people to visit it. Now, what makes  Diving Belize so special and where exactly is it located?
Many people think that Belize is in Africa or somewhere in South America. It is in fact situated in the heart of Central America and is considered to be one of the wonders of the Caribbean. If you are trying to locate Belize on the map, you should be able to find it right under Mexico and right next to Guatemala.
What makes Belize so special?
Belize is truly a marvel of Nature. This place for a long time hid some of the Mayan ruins from the public. Even to this day, many people rarely know that some important Mayan ruins exist in this part of the world. Belize is also home to some of the worlds best preserved rainforests. Most of the rainforests remain as pristine as ever, but a portion of the rainforest has been ruined due to the encroachment of civilization.
You will never be disappointed if you intend to scuba dive in Belize as the Belize barrier reef is considered to be one of the premier dive sites in the world. The reef is 185 miles long and is the longest in the Western hemisphere. Most people keep coming back to Belize to pay homage to the wonders of the underwater world because they often fall in love with the barrier reef.
All ranges of diving, from shore diving in shallow water to the Great Blue Hole at a depth of over 200 feet, are offered in Belize. The barrier reefs offer excellent diving for beginners such as Hol Chan Marine Park, a few miles south of Ambergris Caye. A range of dives from beginners to experienced ones are offered by many dive sites.
Enjoying your stay in Belize
Your vacation should be planned well if you want to enjoy your stay in Belize and it is recommended that you stay for at least a week if you really want to enjoy scuba diving in Belize. You won't be able to take in all the beauty of this place if you just fly in for a weekend getaway. It is good to discover Belize in a leisurely manner.
You will need to spend some time in Belize and explore the place if you are to have a great time scuba diving. Just think of it this way; after slaving in the office for more than eight hours a day and fighting traffic for an hour or two everyday just to get to work, the whole Belize scuba diving adventure would make for the perfect getaway.
Filed under Diving Sites Worldwide by Ed J Price